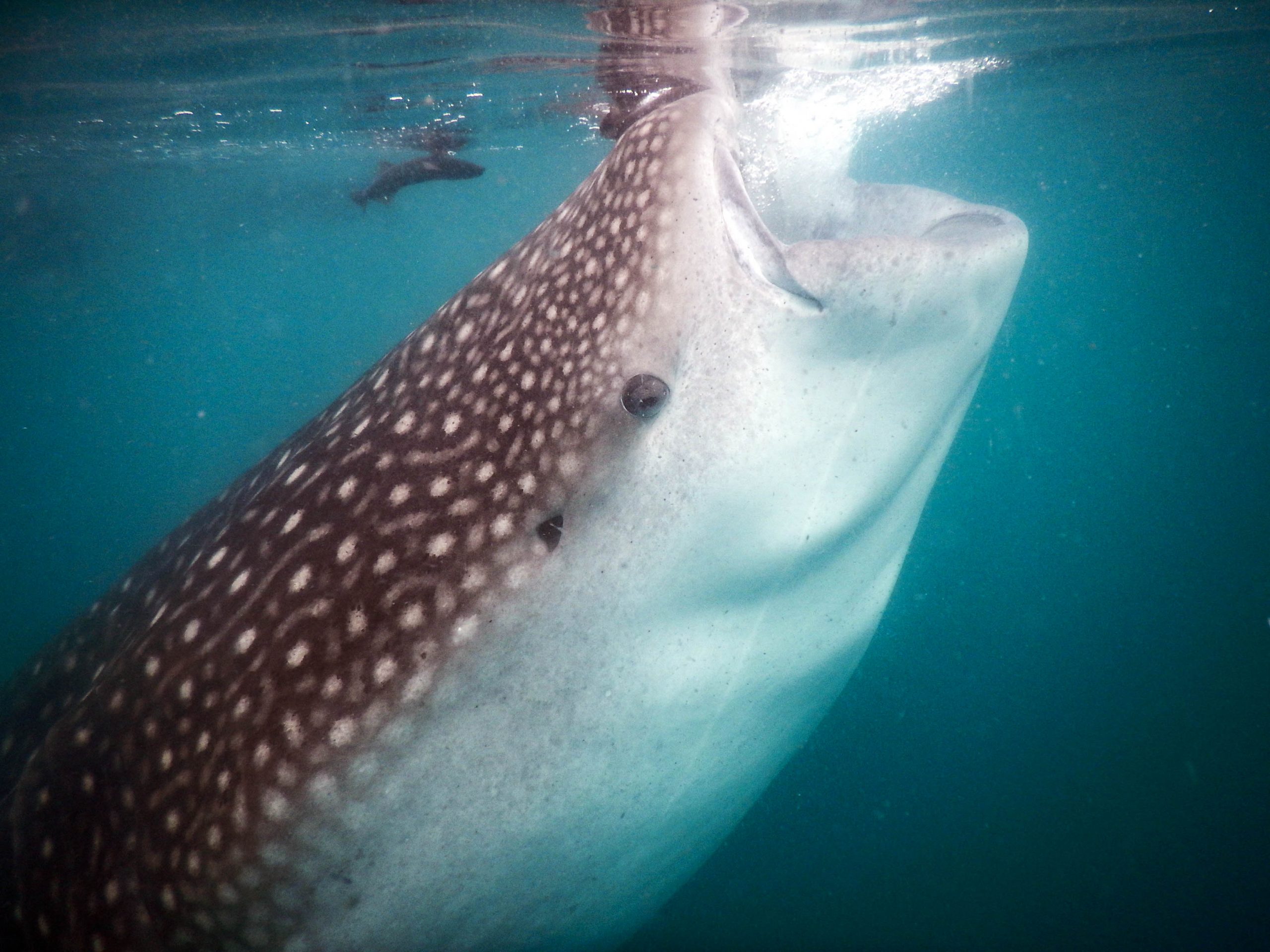 Whale Shark Snorkel Tour
Join us for a snorkel tour with majestic whale shark – Rhinodon typus.  Known as the gentle giants of the oceans, as they gracefully slip through the water scooping up thousands of gallons of water and filtering out the plankton that they feed on. The juvenile whale sharks that we swim with are typically 5 m to 10 m (15 ft to 30 ft) long – huge!
We are lucky to have these beautiful fish visit us in the La Paz Bay refuge from Mid November until the end of April, Pods of dolphins often play around us as well.
We pick you up at your hotel in Cabo San Lucas and drive you to La Paz to board the boat at 9 am and, 20 minutes later in the picturesque bay it's time to don your wet-suit, mask, snorkel and fins and jump in with the whale sharks! After your unforgettable morning for lunch we will take you to the best taquería in La Paz for a yummy lunch before we head home to Cabo San Lucas.
Your guide from Cabo San Lucas will  be with you all day with loads of facts and interesting information about the Whale shark population, their conservation, migration and the research projects that are ongoing to help protect this endangered species.
Included:
✓ All snorkeling equipment
✓ Lunch, water, snacks and soft drinks
✓ Air-conditioned transportation from Hotels in Cabo San Lucas and the Corridor, to/from La Paz.  Hotels from Hacienda del Mar and east including San Jose Del Cabo – an additional pick up fee applies.
✓ Certified guide and Captain
✓ Free videos and photos of your tour
✓ Duration 9 hours