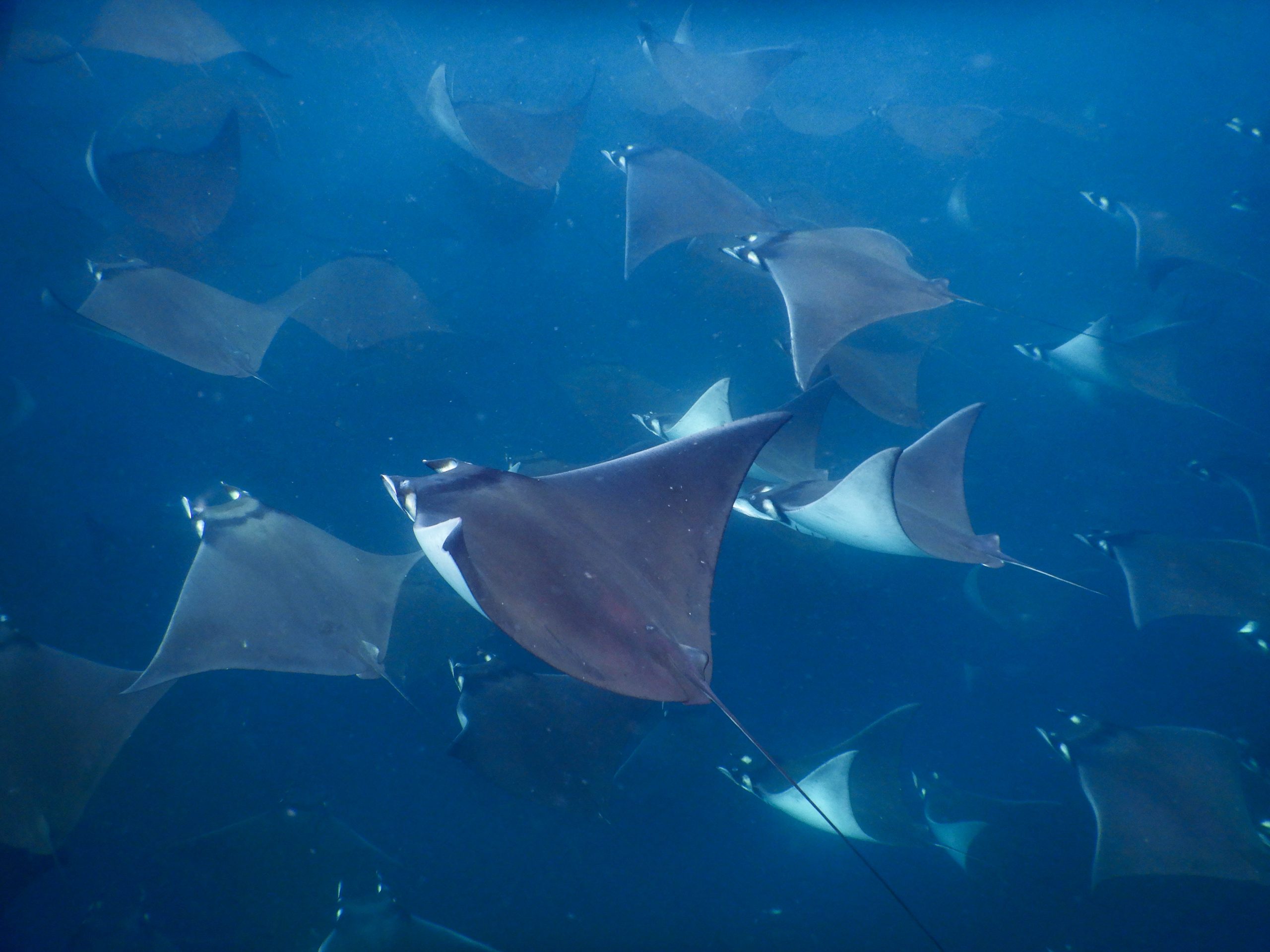 Into the Blue
– Mobula Migration
Every year from May to August and then from November to January, Baja is the home to the largest and most spectacular mass migration of Mobula Rays.
Here the Mobulas congregate to breed, in schools of thousands close to the shore around Cabo San Lucas. Often leaping out of the water to attract a mate as seen on amazing documentaries like BBC Blue Planet and National Geographic. These rays are totally harmless and your expert guide will ensure that you can slip in the water and snorkel or freedive with this spectacle of nature without effecting the behavior of the schools. We'll also be looking out for other cool marine life; dolphins, turtles and sealions, when it's possible to jump in with our coolest ocean wanderers we will.
During the months of December through to April we can also watch the humpback whales as they migrate to breed and calf, breaching and tail slapping to attract a mate in the ocean in Cabo San Lucas.
Your guide will also be busy taking photos and videos of your awesome experience to send them to you after your tour so you have the memories to share with your friends. We will provide snorkeling equipment including a wetsuit to ensure you're comfortable in the water and light refreshments for the trip.
Included:
✓ All snorkeling equipment
✓ Life jackets
✓ Water and snacks
✓ Expert guide
✓ Free videos and photos of your tour
✓ Duration 3 hours