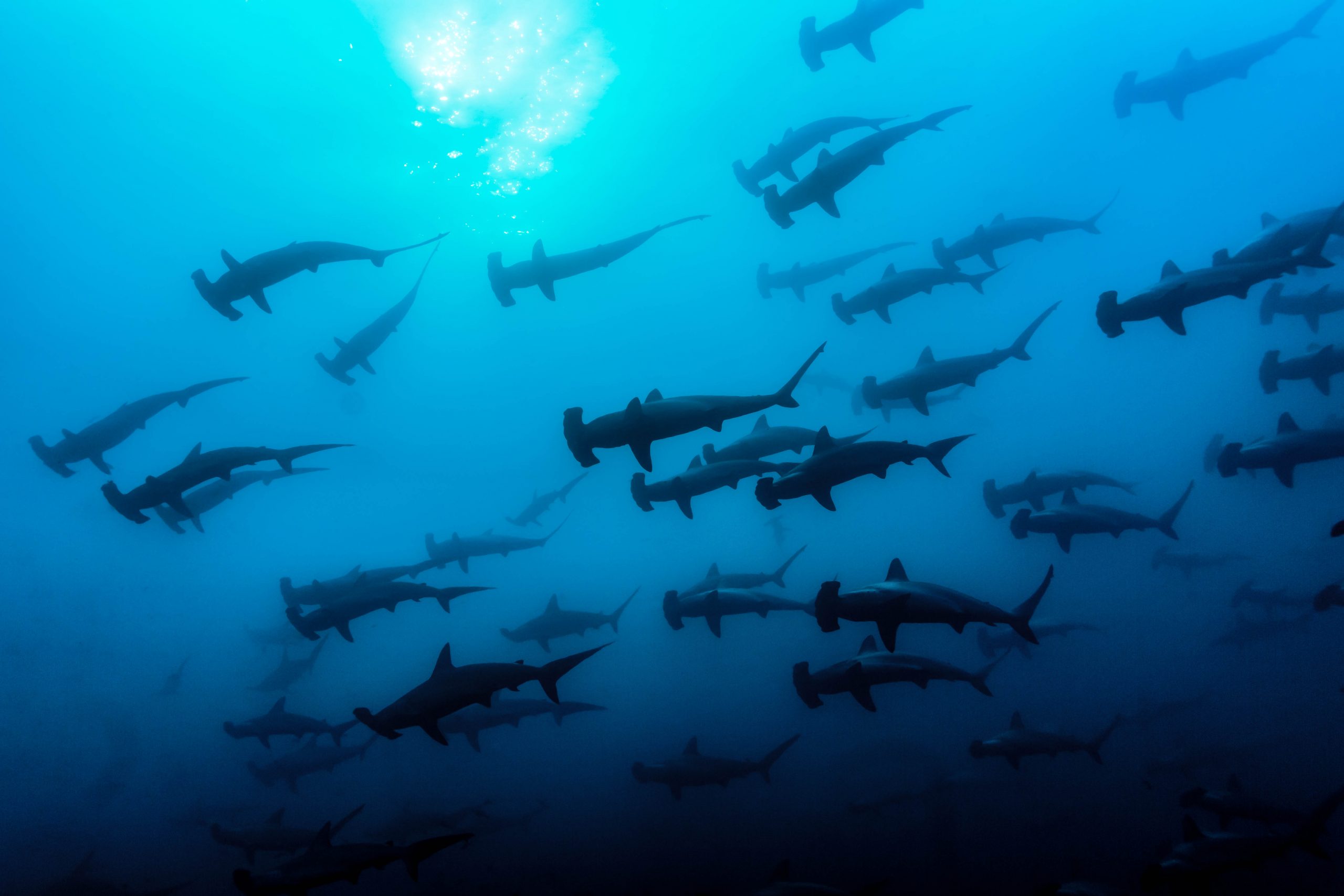 Gordo Banks
Blue Water Scuba Diving 
Located off shore from San Jose Del Cabo, scuba diving on Gordo Banks is a famed for its passing pelagic species: marlins, tuna, bonitas and hammerhead, silky, white tip and hound sharks.  Diving on the banks is very different than other dive sites here in the South of Baja, the banks are adorned with black coral with cracks and crevices with dramatic drop offs at the edges.
It's not guaranteed that we will find sharks or other pelagic species, it's nature, but we are regularly checking sightings and activity so we will take you to the best possible location.
The banks are between 110-150ft deep (33-45meters), so this dive is only for advanced divers who are comfortable descending into the blue.  Due to its off shore location and the depth we ask that you do a check out dive in Cabo San Lucas with us before heading to the banks.
If shark diving is your passion then why not join us to meet the Bull Sharks in Cabo Pulmo National Marine Park 27 years of conservation and no fishing in the park has led to the explosion the in marine biomass and in turn the number of sharks.
Included:
✓ Experienced guide and captain
✓ Tanks (air not Nitrox) and weights
✓ Refreshments and light snacks on board
✓ Free photos and videos of your dives

Meeting and departure location is Cabo San Lucas Marina
Gordo Banks Dive

$

265

per diver

Min. 3 people

Equipment rental $30 full set or $10 per item

Min Advanced Certified Divers, you'll need to make a check out dive with us here in Cabo beforehand