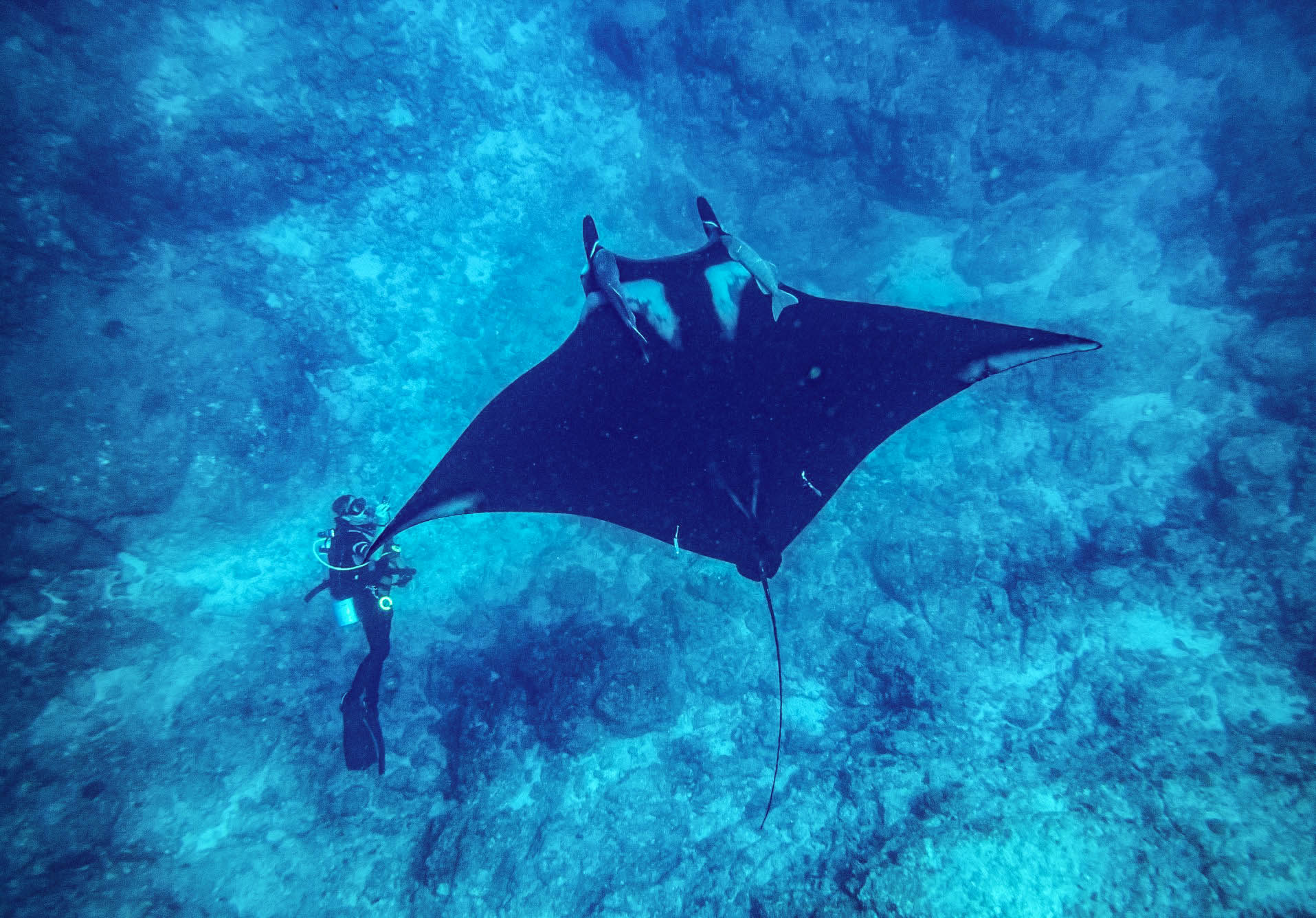 Scuba Dive with Giant Mantas
In 2018 the Giant Oceanic Manta Rays' (Manta Birostris) reappeared in La Paz. After more than 15 years of absence from the offshore site, the shark experts and local conservation teams are puzzled by their reappearance – but we are all delighted!
Oceanic Mantas' is for most divers a dream. These Mantas are rather entertained by divers, they love bubbles' and sometimes fly directly towards us then hover above us tickling their underbellies with the bubbles!! With a wingspan of up to 23 feet, the gentleness of this magnificent and vulnerable species is overwhelming.
Our amazing conservation groups have been working hard to identify the individual mantas, track their migrations and develop best practices to ensure their safety. We work closely with these groups and support them in every way.
Join us for an unforgettable day of Manta dreaming, leaving Cabo San Lucas around 6 am and returning you home by ~7 pm, we'll pick you up at your hotel and drive you to La Paz where we board the dive boat. We'll make 2 dives with these ocean giants and have lunch beside the seamount before returning to La Paz and by car to Cabo San Lucas.
Potentially July to December, please contact us to confirm we are always in close communication with the research teams

Included:
✓ Air-conditioned transportation from Hotels in Cabo San Lucas, to/from La Paz (hotels in the corridor to San Jose an extra charge applies)
✓ National Park Fees
✓ Full equipment plus tanks and weights
✓ Expert guide
✓ Water, snacks and lunch on board
✓ Free videos and photos of your tour
✓ Duration 12 hours