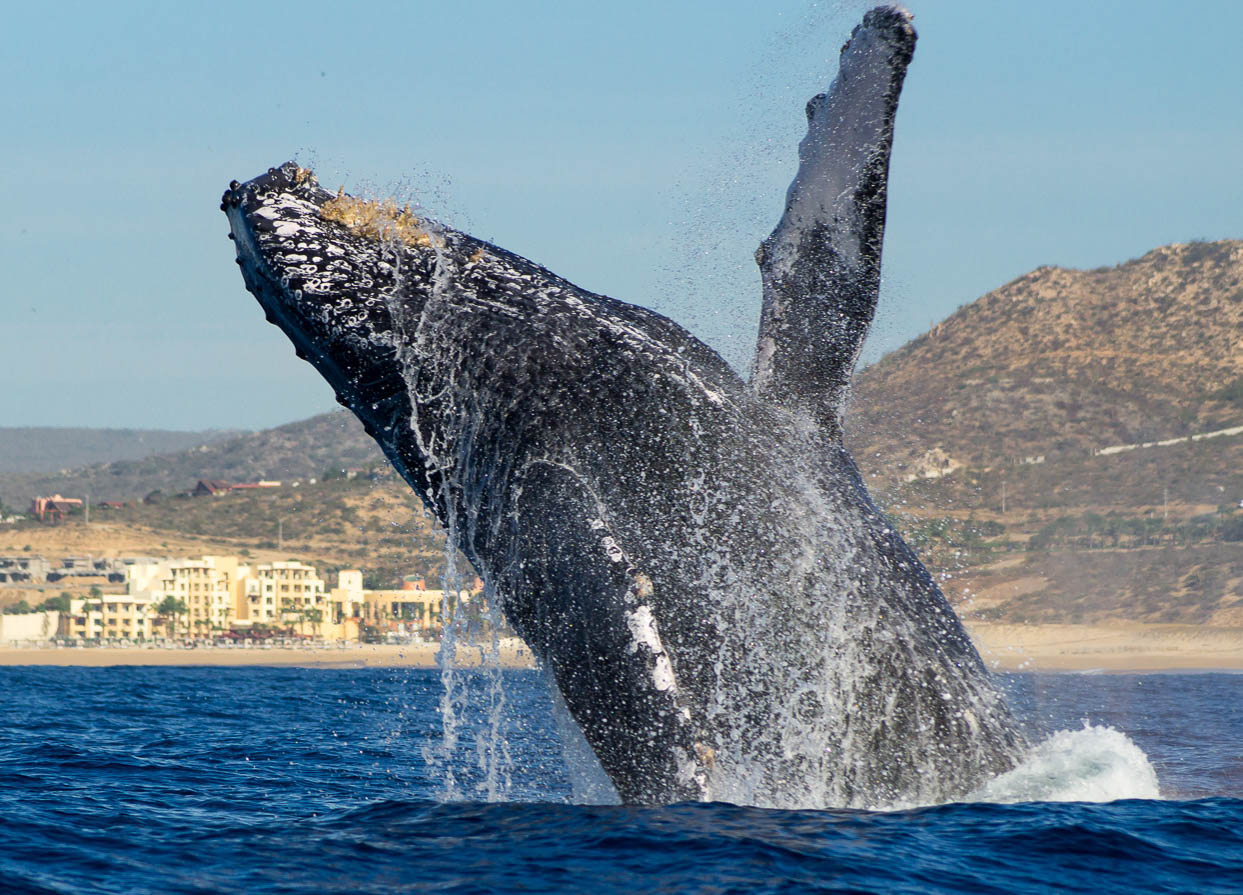 Humpback Whale Watching Tour
Join us for a Humpback Whale watching tour here in Cabo San Lucas, we can also listen to the whales singing through our hydrophone.
Every year from mid December to mid April thousands of humpback whales migrate to Cabo San Lucas waters from Alaska, they come to our warm waters to give birth to their calves and mate. Humpback whales become very flirtatious, strutting their prowess or also showing off with aerial displays of breaching, tail or head slapping. The mothers also feed and train their calves by teaching them these behaviors on the surface too.
Join us and our partners for a 2.5 hour whale watching tour from the marina in Cabo San Lucas to fall in love with these spectacular mammals.
Daily tours at 8am/11am/2pm/4pm, shared and private tours available.
Would you like to meet more of our gentle giants on your vacation here?
Why not join us for a spectacular 2 day trip to meet the enigmatic Grey Whales of Baja California where they often approach our boats and interact with us!!
More information about this awesome whale watching encounter here
Included:
✓ Expert guide and captain
✓ Water, drinks and snacks
✓ Meeting point: Cabo San Lucas marina for your 2.5 hour tour
✓ Minimum 2 people for shared tours and private available
Meeting location : Cabo San Lucas Marina
Humpback Whale Tour

$

80

Minimun 2 people, price per adult shared tour

$60 USD children under 10 years shared tour

$650 USD Private Tour up to 8 people

$65 per additional adult on private tour upto 16 total per boat