Scuba Diving in Cabo and Snorkeling Tours in Cabo San Lucas by Eco-Friendly Adventures in Baja
Looking for a Scuba Diving Tour Company in Cabo? Want to go Snorkeling in Cabo? Stop here as Adventures in Baja's Eco-friendly Scuba and Diving Tours are our passion. We have amazing Scuba, Snorkeling and Adventure tours In Cabo San Lucas and the California Baja area introducing you to the diversity of the Peninsulas' UNESCO marine parks and desert reserves. Our mission is to provide you with an awesome and memorable experience, immersed in nature; we are the Cabo experts in adventure and ecotourism.
Your highly experienced, bi-lingual and certified guide, always on hand, will accompany you throughout the whole of your tour. We look forwards to welcoming you to the Baja.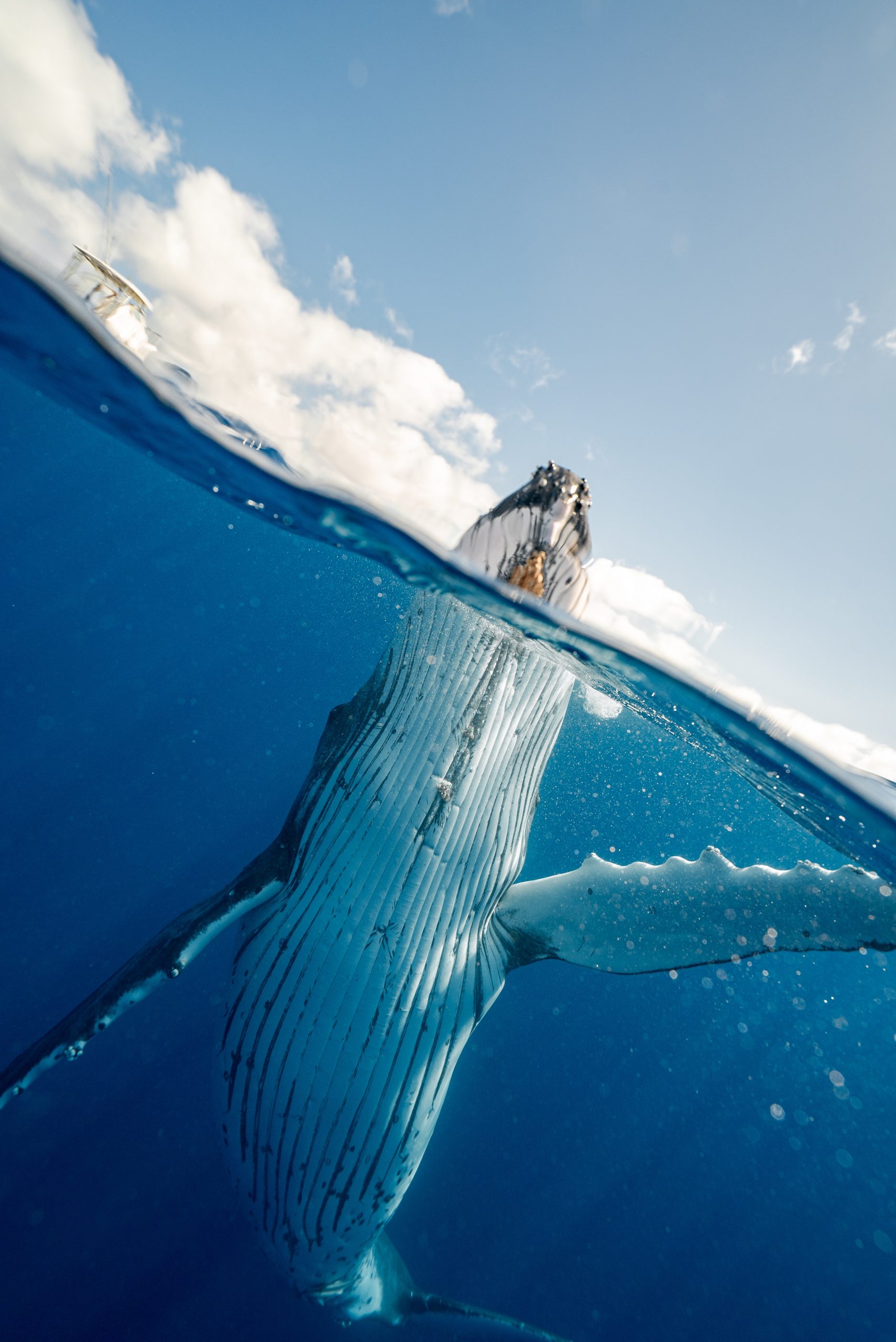 Covid Safety
We are working to the International procedures for cleanliness and sanitization for both equipment and on tour facilities. We ask that you bring your facemasks together we can keep travel safe and fun.
Eco Tourism Scuba Diving and Snorkeling in Cabo
We are dedicated to our environment; all of our tours are focused on creating amazing memories for our clients while protecting our incredible ecosystems both below and above the ocean. We work with the local community to build awareness for waste reduction, organizing and supporting land and dive clean ups.
Exceptional Personal Service
Unrivaled professional service and a passion for leading often lifechanging adventures into our breathtaking nature is what we do best. Trust in our expert guides to offer you outstanding service and in-depth knowledge of our ecosystems so you can maximize your vacation with us.
Photos included – memories forever!
We will be taking photos and videos during your tour so you can focus on nature rather than your camera lens, following your tour we'll send you the footage (free of charge) so you can keep the memories for ever.
Scuba Diving and Snorkeling in Cabo with our sustainable and low impact tourism philosophy..
Adventures in Baja are dedicated to embracing and respecting nature in their natural environment, as observers we ensure that you have an incredible experience alongside nature in the wild. We actively support local and international organisations that educate to protect all marine life, the organisation 'Empty the Tanks' is committed to ending dolphin and whale captivity around the world, of which we are an active supporter.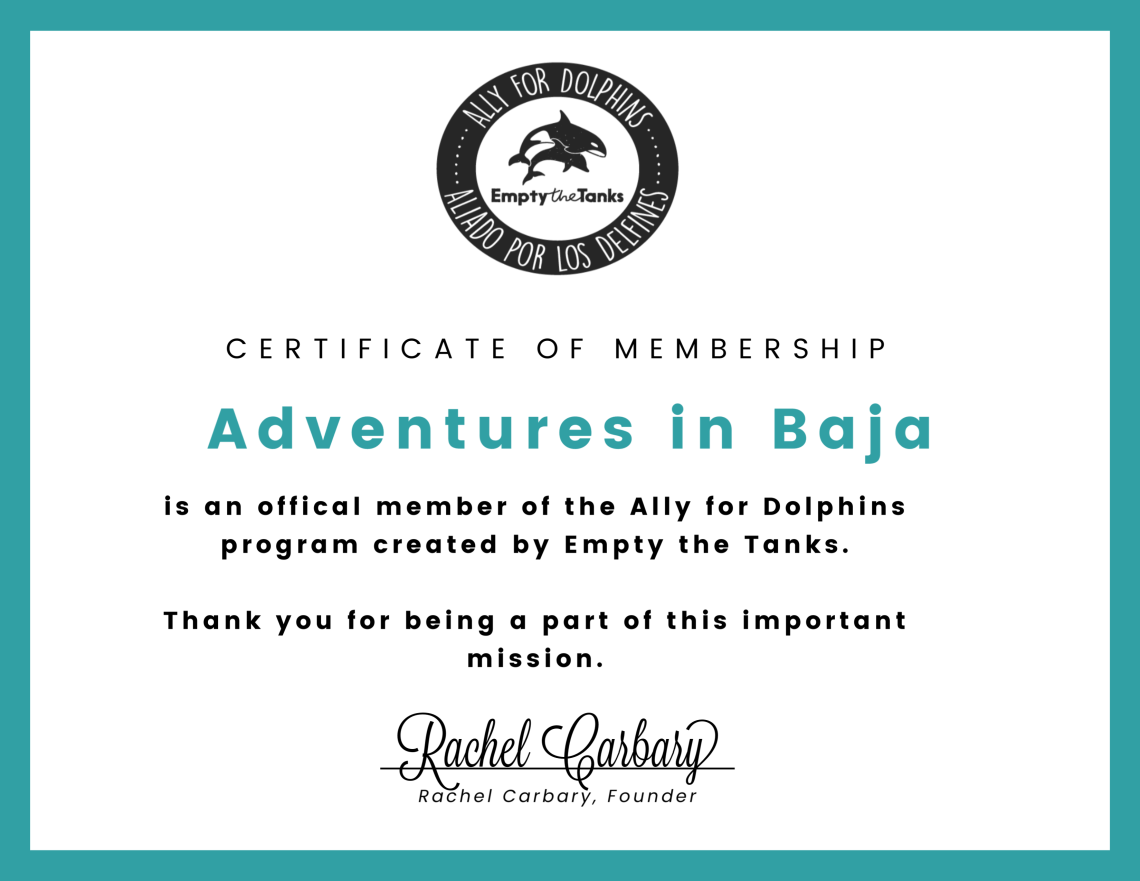 Great time! Excellent experience! Karen guided us through a fantastic reef and showed us some of the most colorful fish I've ever seen. She then took us by the Arch and showed us some magnificent Sea Lions

Diving experience Karen was the best and made our scuba experience better than an other trip in the past to Cabo. She was very patient with my fiance and had tips to help her with her equipment. Her knowledge with the area and her customer service exceeds all other dive shops we have used in the past..

Snorkel Pelican Rock with Karen / Adventures in Baja - a must do! Our Snorkel trip with Karen to Pelican rock was great! Can't say enough good things about the tour. The tour included snorkeling pelican rock and the touring the Arch and the sea Lion colony. Karen is extremely knowledgeable and passionate about all marine life and shared so much information about the area and its uniqueness. She pointed out and explained the many species of fish and marine life before, during and after our snorkel. Her mission & passion is to ensure you have absolutely the best snorkel experience possible. Highly recommend ANY snorkel trip with Karen - you will not be disappointed!!! (We did snorkel Chileno bay with another tour operator the same day, it was good, but Karen's tour was outstanding!)

Fantastic diving with the fish with Karen! Fantastic snorkling tour with the amazing, enthusiastic Karen. We went with our two daughters and it was the highlight of our trip to Mexico. She explained all the fish to us, sent us fantastic photos, and went at our pace. Can't recommend it highly enough!

Two spectacular days with Karen We knew we wanted to snorkel at Cabo Pulmo, so we researched our options. Reviews pointed us to Karen with Adventures in Baja. She patiently answered my emails and we ended up booking not just a full day in the national park with her, but a second day trying to find the mobula rays. As our trip approached, she contacted us to let us know that most of the mobula rays had left earlier than usual and to offer some other ideas we could consider if we wanted to do something else. She suggested Isla Cerralvo and explained why it is so special -- we booked, hoping to see giant oceanic manta, sperm whales, or even whale sharks (not necessarily likely at the month we were going). Her pre-trip communication was timely and detailed. She picked us up at our hotel and off we went to the distant snorkel sites. One day we joined another enthusiastic couple, and the other we actually were surprised that we were the only two people on the trip -- joined by Karen and another guide! Every detail was taken care of for our trips. We just relaxed while she and the captain set up the boats and off we went. Karen has so many years of exciting experiences all over the world and just hearing about her adventures with animals was wonderful enough. She has such passion and depth of knowledge of the animals but also of the dive sites themselves. We actually had four snorkel drops each day, each highlighting a different aspect of the area we were visiting, so that we enjoyed the diversity of each of these special habitats. She was in the water guiding us at all times, popping up to explain what behavior we were seeing and to be sure we actually noticed all the special things she found in the reef. We would never have found it all on our own. The places we visiting were so full of life that it was hard to take it all in. It happened that someone else arranged for a spotting plane to be searching for big animals the day we were at Isla Cerralvo (and they were going to share and communicate their findings to our captain). Although they didn't find any that day, Karen found so many other wonderful things that these two days were probably the best snorkeling we have ever done anywhere with anybody. Professional, organized, experienced, and passionate about conservation and these beautiful sites -- we can't imagine booking with anyone else but Karen -- if you have a day of your trip that you can set aside to do one of these trips, we think you will be so happy that you did.

Best Snorkeling in Cabo! If you care about the environment, go with Karen! BOOK ASAP There are tons of companies who will try to sell you snorkeling trips in the Cabo area, but none are quite like Adventures in Baja. Here's some of what sets Karen's trip apart from the rest: 1) Location - Karen and her team know the best spot to take you to show you the most beautiful marine life. The car ride to Cabo Pulmo National Park was almost 2 hours each way from the marina of Cabo San Lucas, but the time in the car was well worth it to visit this special UNESCO World Heritage site. 2) Environmentally Responsible - Karen clearly cares about and respects nature and the animals. Her team has a special license to take boats out in the national park. If you swim with dolphins with this company, it will be in their natural habitat, not a tank. 3) Sights - The Adventures in Baja team knew exactly where to go to bring us to the best snorkeling sights. No one needed to (or would have, that would interfere with nature) feed the marine life to try to bring them to us. We went to 4 different locations on the boat for different views, including Cabo's last living coral reefs. 4) Culture/Food - Cabo San Lucas is an extremely touristy place, and you don't get to experience much of Mexico's rich culture there. On our excursion, we visited a local restaurant and enjoyed some of the best food on our trip. The area is where a lot of scuba diving takes off from, so they are ready to host tired guests who've been in the water all day. 5) Service - My partner and I were joined by 2 other snorkelers, our boat captain, and Karen. The personal attention we each received made the experience even better. She also sent us so many great photos of us and of what we saw just days after our trip. Since our waterproof phone cases didn't work out, it's really exciting to still have images to look back on and share! My partner and I are so happy we chose Adventures in Baja for our snorkeling experience. We had calm, warm waters and really good visibility under the sea. We brought our own snorkeling gear but decided to use hers since the quality and cleanliness were superior. MAKE SURE TO BOOK YOUR TRIP ASAP BECAUSE YOUR DATES WILL SELL OUT!! It was the highlight of our vacation and we will cherish the memories forever!

Diving Isla Cerrvalo AKA Jaques Custeau Island in La Paz, Baja California Such a great day diving. This was not the first or even second site we booked Karen from Adventures in Baja worked super hard to ensure we got the best dives possible. The first sites had less visibility and instead of saying oh well that's what you booked like other companies might have Karen called and explained everything and offered us other locations. This is the third country I have dove in and I cannot express how good Karen's customer service was or how knowledgeable she was about the dive site history and local creatures. Would 100% recommend Adventures in Baja to any diver worth their salt.

Wonderful experience with great service! This review is for the private boat trip for me and my partner. We had a fantastic time on the boat, with Sarah as our guide. She was very friendly, supportive, and informative as she taught us the basics of scuba and slowly took up through the basics. She also customized the route as we got more comfortable so that we'd have the best experience. I strongly encourage you to go with Adventures in Baja if you're looking to go scuba diving in Cabo!

GREAT SERVICE Great service and professionalism. I would highly recommend for all levels of diving. Thank you Karen.

Wonderful dive company! Adventures in Baja is an excellent dive company. This is the second time we have dove with them as a family of 5. Karen is awesome! Super knowledgeable and so calming to have as a dive master. She and her team made us feel comfortable and relax in the water and we sure were able to see a lot of wonderful marine life. Hope to be back soon again in Cabo and able to dive with Karen and her team.
"My friends and I felt like we hit the jackpot with Karen. Not only was she incredibly knowledgeable and dedicated to sustainable tourism."
I was able to do a few tours with Adventures in Baja during my week in Cabo and they did not disappoint! We went up to Cabo Pulmo for one of the days and had a wonderful lunch on the beach followed by world class diving. We saw 12 bull sharks on our first dive and it was truly an incredible experience. They are extremely knowledgeable about all the marine life in the area care deeply about respecting the animals and their environment. They made my week in Cabo incredible! Can't wait to go back!
This was a fabulous experience! Of all the websites we checked out, we picked Adventures in Baja because: 1) their love and dedication to eco-tourism and sustainable tourism (we wanted to enjoy and experience the marine life without disrupting their amazing habitat), 2) their tour included pictures and videos so we could fully immerse ourselves in the experience without having to waste time trying to take our own poor pictures (the pictures and videos were awesome!) 3) the tour was limited to 10 people and 4) all the positive reviews we read. I also appreciated that Karen knew how long we were staying and she recommended when to join her tour for the best opportunity to see the mobula rays....and we saw them 5 minutes after we left the dock!!
Beyond amazing! Karen did an amazing job on teaching us about the area, the whale sharks and the sea lions! I would definitely go back again and do this tour! It was one of the greatest things I have ever done! And to be able to experience with my family and friends made it even better! Thank you Karen and Adventures in Baja!