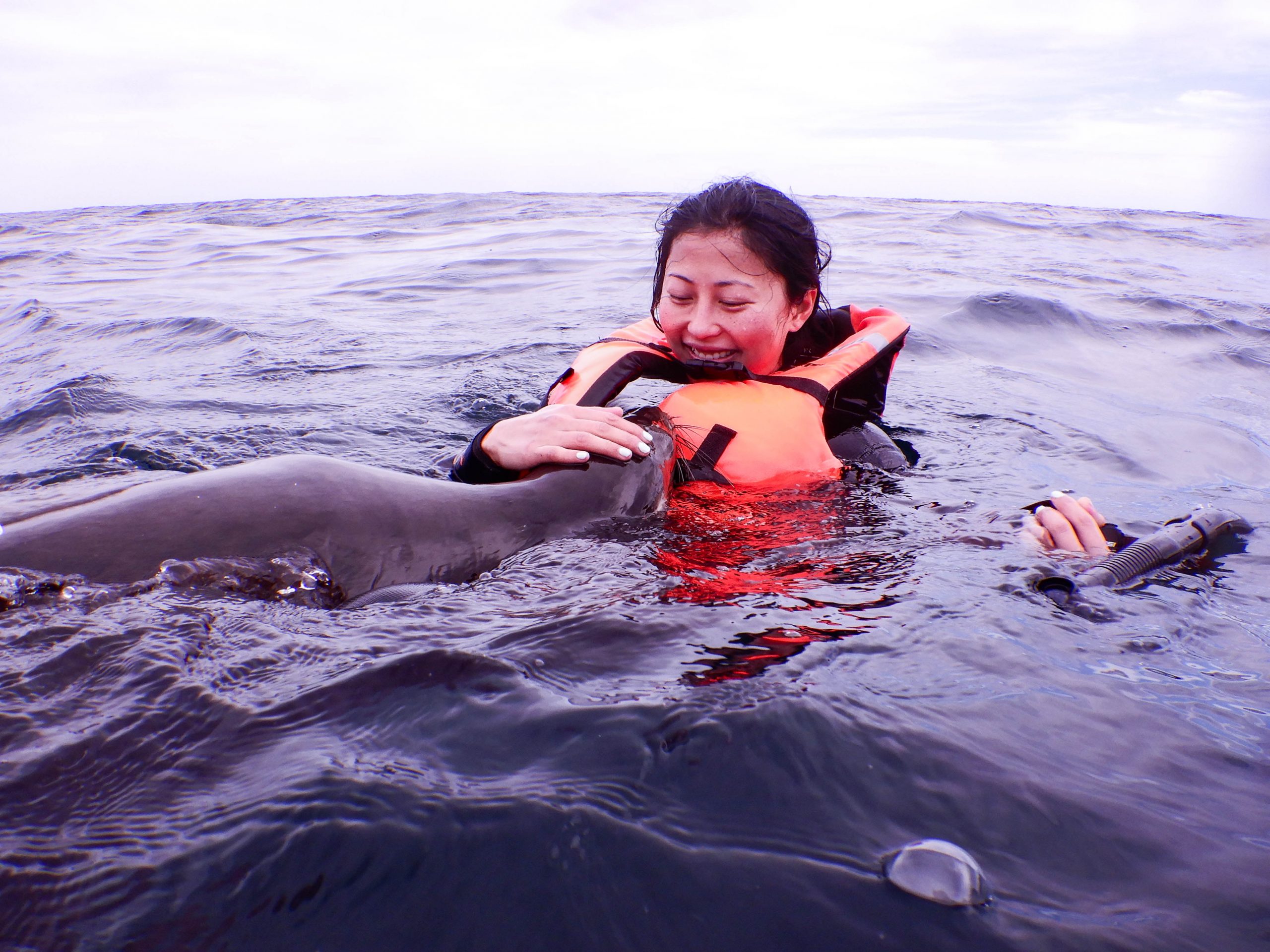 Whale Shark Tour and Sea lion Tour – the highlight of Baja Sur
Join us for this awesome snorkel tour with the breathtaking whale sharks and ALSO play with a colony of playful sea lion pups. Taking time for lunch on a remote beach, this trip will be in your memories for a lifetime.
The juvenile whale sharks that we swim with are typically 5 m to 10 m (15 ft to 30 ft) but at maturity can grow to ~18m (60ft) by only feeding mainly on the smallest creatures in the ocean, they filter thousands of litres of sea water a day to obtain their food – plankton.
Snorkeling with this impressive fish is often a once in a lifetime experience.
The Californian Sea Lions provide endless entertainment by showing off their extraordinary agility under the water, the young are inquisitive, non aggressive and extremely fun. The colony off shore from La Paz lies in an area abound with beautiful birds like blue footed boobies and frigate birds. In the surrounding Sea of Cortez we often see pods of dolphins and whales.
Join us for this spectacular trip, it's family friendly too and will be the highlight of your vacation.
Tours run through the Whale Shark season: Mid October until 31 May.  If you are certified divers we can also dive with the sea lions and snorkel with the whale sharks please contact us to plan this nature extravaganza!
Included:
✓ All snorkeling equipment
✓ Breakfast, lunch, water and soft drinks
✓ Private tours – Air-conditioned transportation from Hotels in Cabo San Lucas and the Corridor, to/from La Paz
✓ Certified guide and captain
✓ National Park entrance fees
✓ Free videos and photos of your tour
✓ Duration 12 hours