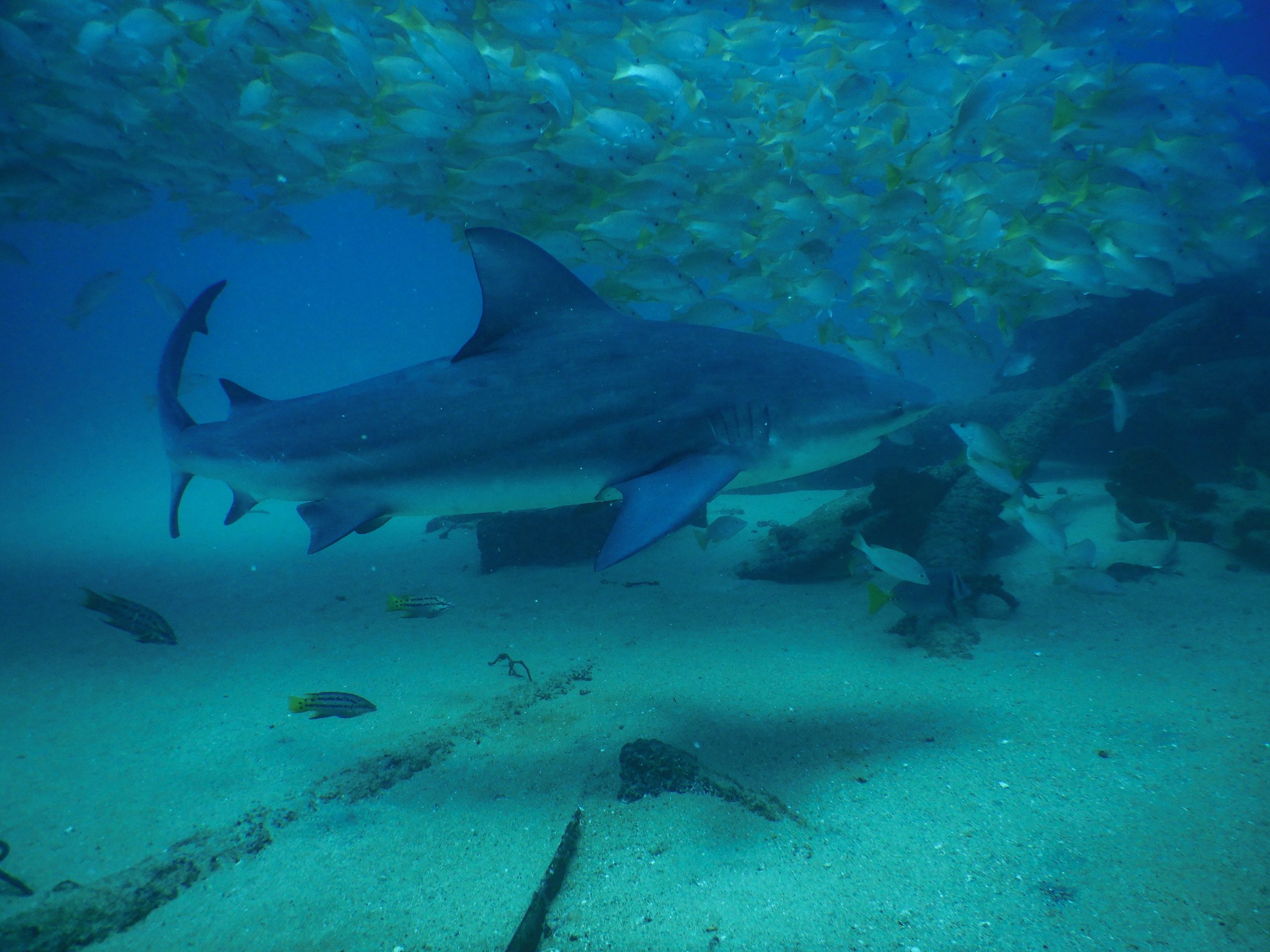 Cabo Pulmo – a marine conservation success story
Cabo Pulmo a marine hope spot and conservation success story, reported as the "most successful marine park in the world", here's the story.. 
If you're an experienced diver you're almost certainly familiar with the name, even if you haven't been lucky enough to go there as yet. If you're a beginner, it's a name that should be learned and instantly added to your dream list of destination dive sites you someday want to experience. Cabo Pulmo is that special, that unique…its story is that unusual, its location is that breathtaking. It doesn't hurt, of course, that Cabo Pulmo is located in sunny Los Cabos, home to a wide variety of other vacation inducements, from glorious beaches and boutique resorts to pampering spas and world-class wining and dining. But make no mistake, diving in Cabo Pulmo National Park is reason enough to plan the trip in the first place.
Why? Let's start with the story.
The Story of Cabo Pulmo 
In the early 1970s, when Mexican tourism trust FONATUR was first beginning to develop two small towns on the southernmost rim of the Baja California peninsula, Cabo San Lucas and San José del Cabo, into vacation destinations of international stature, Cabo Pulmo was still largely unknown.
Located in the still largely undeveloped East Cape region of Los Cabos, which stretches for more than 70 miles northeast along the coast from San José del Cabo to Los Barriles, Cabo Pulmo is, even today, little more than a village, with scarcely 100 residents. Originally founded by pearlers in the 18th century, its small population spent much of the time since engaged in commercial fishing, an occupation which sustained them until relatively recently.
In this the townspeople of Cabo Pulmo were in good company. The Gulf of California (or Sea of Cortez as it is more commonly known locally) had long been famed for its abundance, and indeed the tourism industry as it developed in places like San Felipe, Loreto, La Paz and Cabo San Lucas was largely driven–at least initially–by the allure of big-game sport fishing…which replaced or was practiced in conjunction with the existing commercial fishing industries.
Even abundance has limits, however, and Cabo Pulmo soon found itself, like many regional communities, facing the consequences of overfishing. In the early 1980s, researchers from the Autonomous University of Baja California Sur studied Cabo Pulmo's offshore coral reef–the only one in the Sea of Cortez, and at 20,000 years of age, one of the oldest in North America–and discovered a troubling degradation in this unique ecosystem caused by overfishing and pollution.
What followed was one of the great ecological success stories of our time. After ten years of intense activism by the local community, Cabo Pulmo became a protected sanctuary when it was declared a national marine park in 1995 (it was later reclassified as a national park in 2000), and has since been named a UNESCO World Heritage Site (2005) and a Ramsar Wetland of International Importance (2008).
In the 25 years since it became a national park, Cabo Pulmo hasn't just rebounded. It has been resurgent. Over that time period, the park has enjoyed an unprecedented 465% increase in growth. Cabo Pulmo now claims the greatest abundance and population density of any area in the Sea of Cortez, protecting over 800 varieties of fish and 2000 species of marine invertebrates.
And, of course, at the heart of it all is the living coral reef, a thriving testament to marine biodiversity, and the reason diving in Cabo Pulmo is such an incredible experience. Coral reefs, after all, have the highest diversity of any ecosystem on the planet (outpacing even rain forests), and are literally teeming with life.
Come and dive with us to meet the locals.
About Adventures in Baja
Born in Portsmouth, England, Karen Bradfield had a childhood fear of sharks. She faced that fear as an adult during a night dive on the Great Barrier Reef in Australia and has never looked back, becoming a PADI Divemaster and traveling the world in search of adventures and worthy causes…from rescuing monkeys in Bolivia to sailing an expedition yacht to Antarctica…from working with "The Floating Doctors" charity of the Caribbean to training wild horses in Argentina.
Overwhelmed by the biodiversity of Baja California Sur during a dive trip, she founded Adventures in Baja in 2014, and in the six years since, has become a leader in the movement towards personalized, small group tours with a focus not only on once-in-a-lifetime adventures, but also ecology and sustainability. Adventures in Baja has been honored with a Travelers Choice Award from Trip Advisor for 2020, and is a member of Zero Waste Los Cabos, working actively with several prominent groups to help protect the wildlife and environment–land and sea–of this incredible area.
Whether it's snorkeling or diving in Cabo Pulmo or Cabo San Lucas, swimming with whale sharks in La Paz, or whale watching in Los Cabos, Loreto or Magdalena Bay, Adventures is Baja is the company of choice for those who not only want to see and intimately experience some of the most beautiful places on Earth, but help to keep them that way.
Adventures in Baja look forward to introducing you to the wonders of the underwaterworld including diving in Cabo Pulmo.
If you have any questions about "Diving in Cabo Pulmo" please don´t hesitate to contact the Adventure Team.
Thank you,
Karen
The Adventures Team
Contact number : +(52)1.612.104.6340